The Saint Thomas More Men's Sodality
The men's sodality was formed to help fathers of Angelus students support each other in our daily struggles. Particularly, we strive, as did our Patron, to sharpen our intellects and strengthen our virtues so that, as we undertake our sacred vocation, we might be empowered to protect our families and to engage a secularized culture.
During the this Academic Year, we will come together monthly to discuss, in depth, each of the Ten Commandments.  We will convene in the Angelus Academy teachers' lounge at 7:30 PM on the second Wednesday of each month.  The first part of our time will be dedicated to prayer and a short presentation.  We will also discuss upcoming events at Angelus Academy and how we can assist, promote and organize activities to support the school.  The second part of our hour will be a time to socialize and enjoy refreshments.  We'll end on time to enable all to return home to their families.
Our patron saint is Thomas More, defender of the integrity of sacramental marriage, a model of holiness in the vocation of marriage and a promoter of the value of human life and true patriotism.
Reminders for the meetings go home in the blue folders, along with information on the meeting location. No RSVP is necessary—we look forward to seeing you!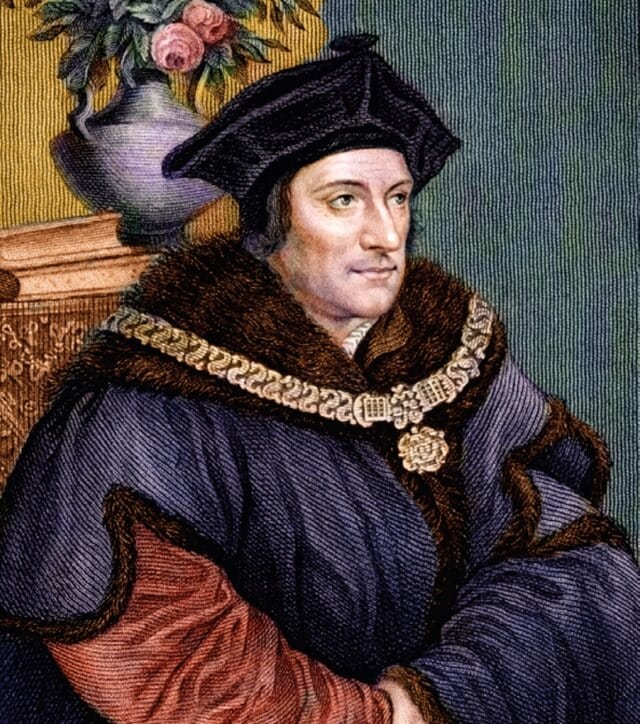 For more information about the meeting location and schedule, contact Joe Milligan (571) 643-4255.